Easy Saffron Rice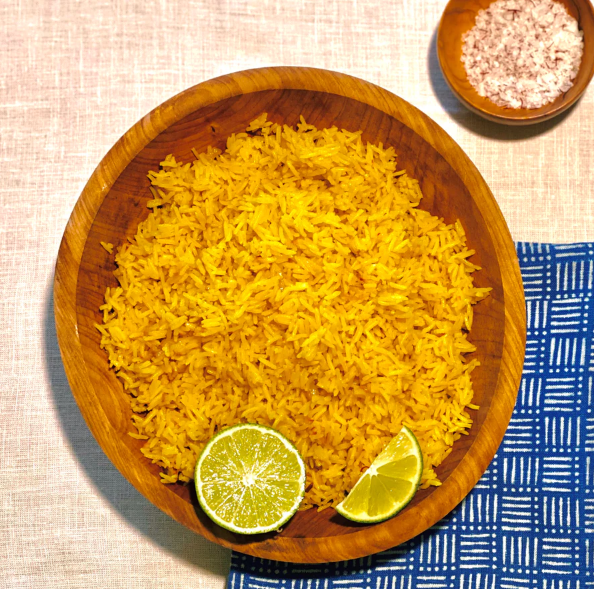 A classic, everyday use of saffron. Saffron rice elevates a simple dinner side dish, adding a layer of flavor you wouldn't otherwise see. Great for a healthy, simple dinner that's easy to make and add into a weekly dinner menu. 
Serves 6-8
2 pinches saffron
1 tbsp. extra virgin olive oil
1 yellow onion (and 2 cloves garlic, optional)
2 c. white basmati rice
3 3/4 c. chicken or veggie stock
1 tsp. salt

Grind one pinch of saffron with mortar and pestle. Add second pinch to mortar but do not grind. Pour 1/4 cup of hot water into the mortar. Let soak. Heat olive oil at medium in big pot. Add onion and garlic and sautée for 10 mins until caramelized. Add rice to pot and crisp (stirring) for 90 seconds. Pour the saffron water from the mortar across the rice in swirling motion. Add broth and bring to a boil. Reduce to simmer and cover until rice is tender (18-20 mins). Fluff, salt, and serve. Top with fresh chopped mint and parsley and squeeze of lime to take this rice to next level.