Burrata Summer Salad with Saffron Vinaigrette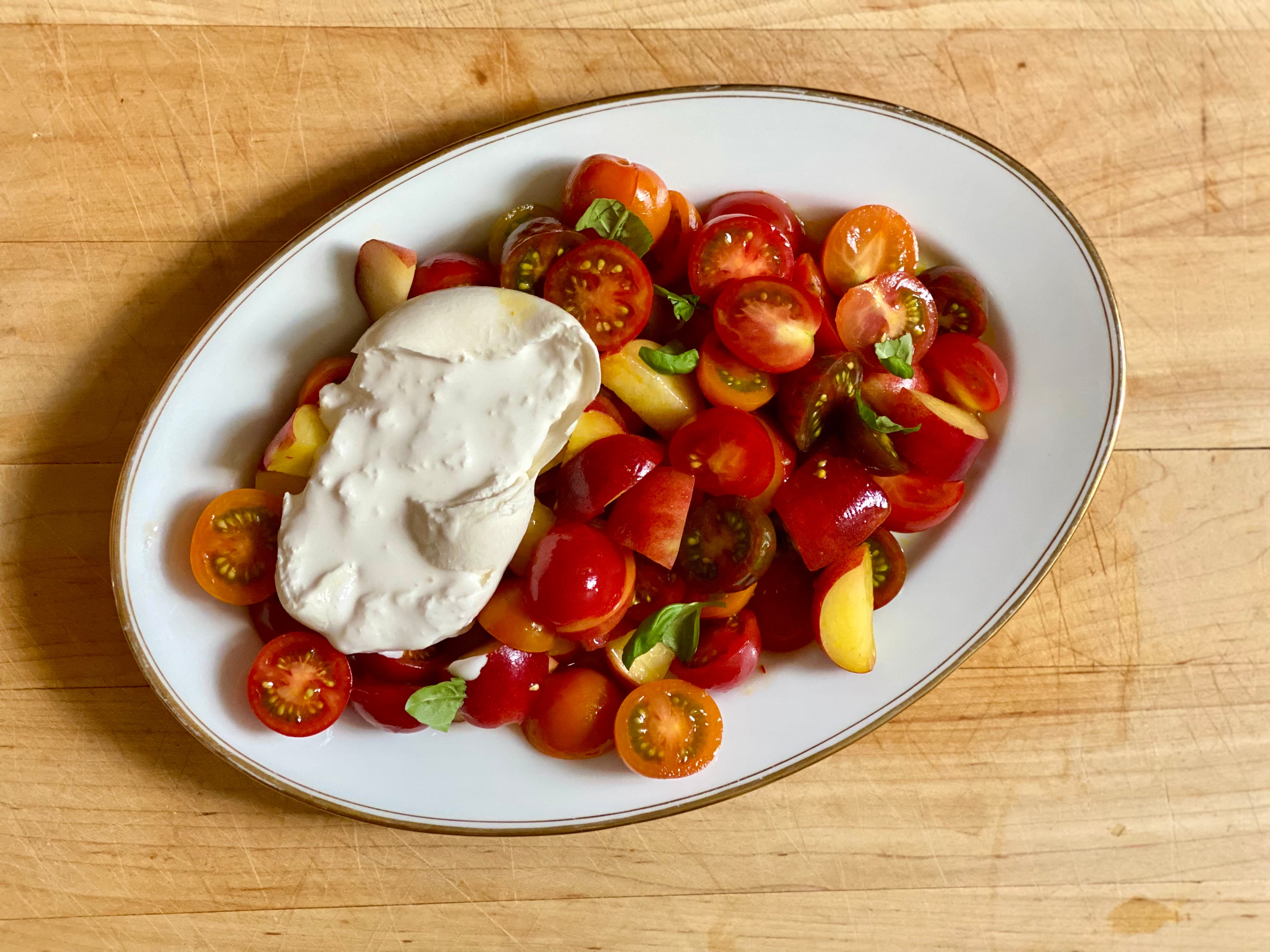 Introducing our Burrata Peach Tomato Salad with Saffron Vinaigrette, a vibrant ode to summer's bounty. Ripe peaches, sun-soaked tomatoes, and creamy burrata come together in a symphony of flavors and textures. Drizzled with a saffron-infused vinaigrette, this dish is a delightful balance of sweet, creamy, and tangy. It's the epitome of seasonal elegance, perfect for any occasion. Experience the essence of summer in every bite.
Vinaigrette:
1 pinch Lemonfair saffron, ground in mortar & pestle
4 tablespoons of olive oil
Juice from 1 lemon
Salt & pepper to taste

Heat olive oil in small sauce pan over medium low until warm. Remove from heat and immediately stir in ground saffron. Let sit for 10 minutes or overnight for fuller flavor. Add lemon juice, salt & pepper, shake well.

Salad:
2 parts tomatoes, 1 part peaches
1 ball of burrata
Basil for garnish to taste


Cut up tomatoes and peaches into bite sized pieces. Stir in saffron vinaigrette and put mixture on a serving platter. Break open burrata gently and lay on top of fruit. Add basil all over to your liking. And serve!