Saffron Shortbread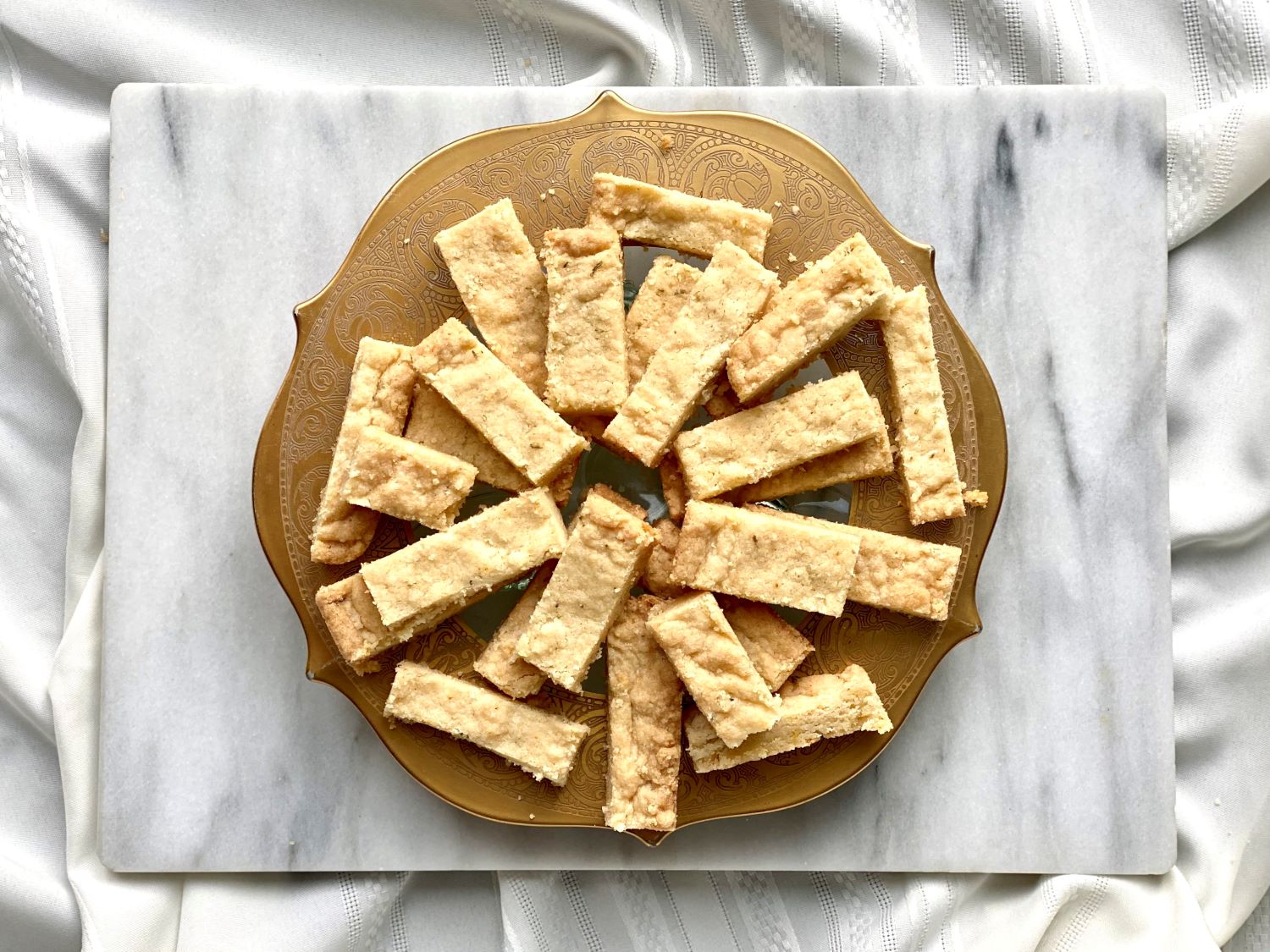 This saffron shortbread cookie recipe is melt in your mouth delicious, feature a touch of rosemary for the perfect sweet and savory balance. Easy to make, unusual and impressive. 
Ingredients:
2 c. flour
⅔ c. sugar
1 tsp rosemary
1 tsp + 1 pinch kosher salt
2 sticks (plus more as needed) unsalted cold butter, cut into 1-inch chunks
1 generous pinch of Lemonfair Saffron


Directions:
Preheat oven to 325 degrees.
In a food processor, pulse together flour, sugar rosemary, salt & saffron. 
Add butter and pulse a bit more until some crumbs start to come together. Dough should not be smooth. If they don't start coming together add a little more butter.
Press into 8-inch square pan and prick all over with a fork. 
Bake bout 45-50 minutes until golden brown. Transfer to wire rack to cool and cut while still warm.