Whipped Feta with Saffron Honey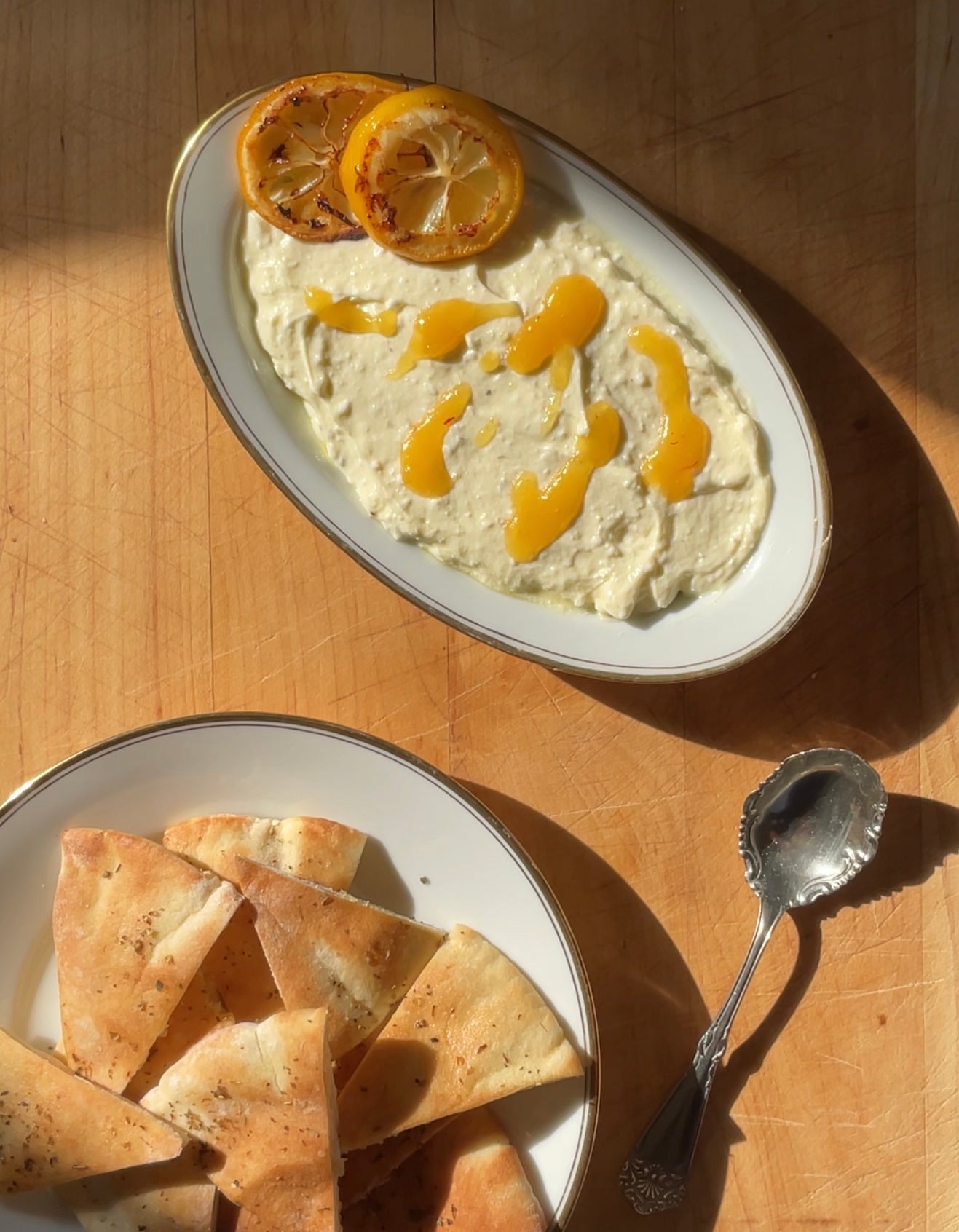 Elevate your appetizer game with our easy and delightful Whipped Feta with Saffron Honey. This creamy blend of whipped feta meets the sweet touch of saffron-infused honey, creating a rich and indulgent spread that's a breeze to make. Impress your guests with this simple yet sophisticated dish, perfect for any occasion. 
Saffron honey:
Heat a jar of honey on medium low on the stove top. Grind a generous pinch of saffron with mortar and pestle, add to honey. Stir constantly for 5 minutes. Then add content shack into jar. Saffron honey can be saved for future recipes.
Whipped feta:
Ingredients:
8 oz (225g) feta cheese
1/4 cup (60ml) Greek yogurt
1/4 tsp Lemonfair's Spanish Roja garlic powder for extra kick
2 tablespoons olive oil
1 tablespoon lemon juice
Salt and pepper to taste
Saffron infuse honey to top
Pita, vegetables, or crackers for serving
Start by crumbing the feta cheese into a food processor or blender. This will help it blend more smoothly.Add the Greek yogurt, garlic powder, olive oil, and lemon juice to the food processor with the feta.Blend the ingredients until you achieve a smooth and creamy consistency. You may need to stop and scrape down the sides of the bowl a few times to ensure everything is well incorporated.Taste the whipped feta and adjust the seasoning with salt and pepper as needed. Keep in mind that feta cheese can be quite salty, so you might not need much additional salt.Transfer the whipped feta to a serving bowl and drizzle a little extra olive oil on top. Then, drizzle generously with saffron honey Serve your whipped feta with pita bread, crackers, or fresh vegetables for dipping. It's a delicious and creamy spread that's perfect for snacking or as an appetizer.