Vermont Gift Guide 2022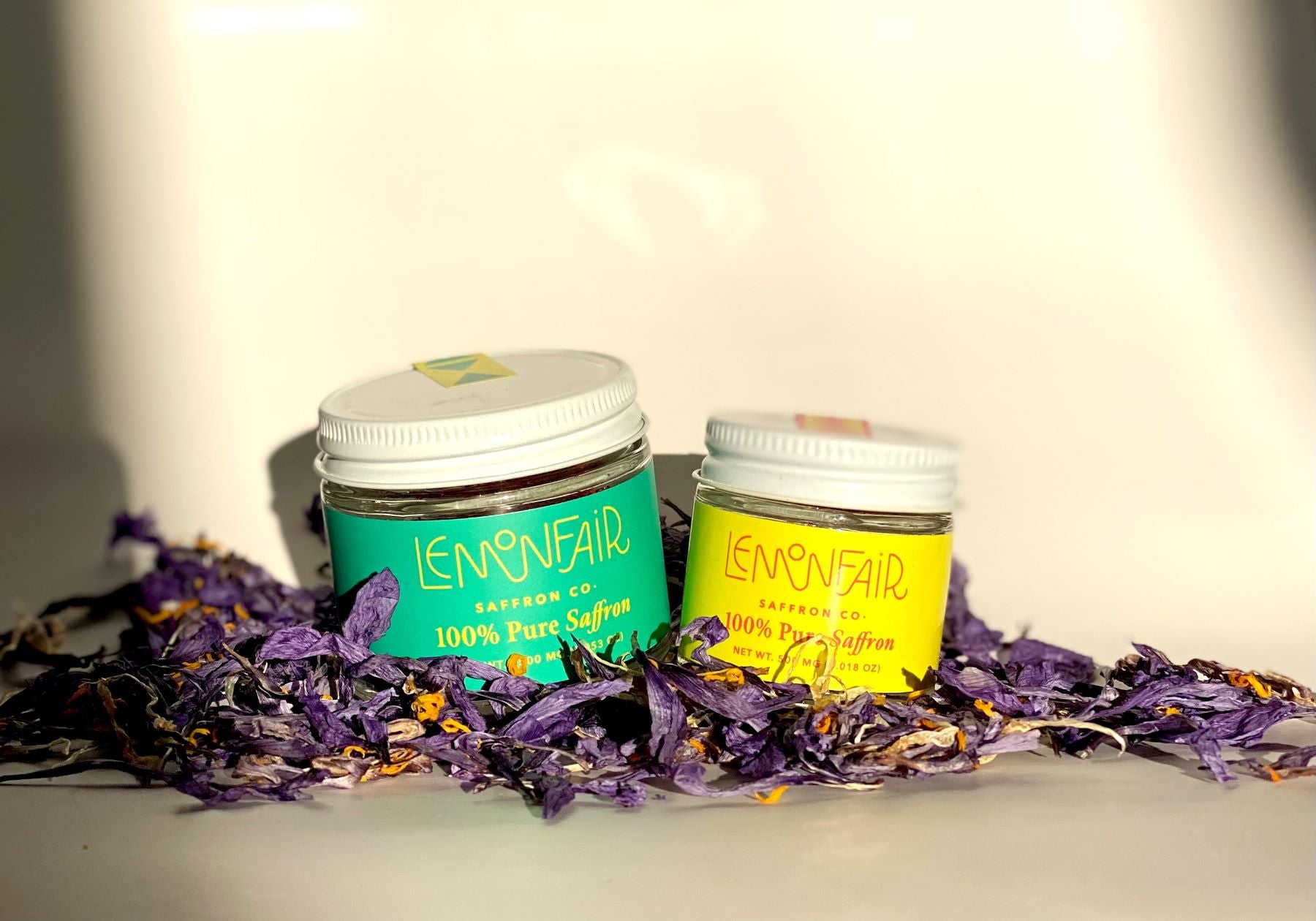 We are excited to share our Vermont gift guide! Many options under $40! Find the perfect gift for that hard-to-please person on your list...

Each company on this list:
✨Is based in Vermont
✨Makes exceptional products that ship directly to you
✨Emphasizes sustainability/ethical production 
Reminder: When you order our saffron as a gift, leave a note with the order and we can include a hand-written gift message for the recipient! 

And don't forget to check out our newest product: 100% pure Spanish Roja Garlic powder. Incredibly fragrant and flavorful. 

Feel free to share widely and thank you all for the support! Don't forget to sign up for our newsletter for more.

Thank you all and wishing you a warm and joyous holiday season.

-Parker and Hannah
Aprons and more
Beautiful linens hand-made in Vermont, American crafted wares, French soaps and other products thoughtfully-sourced for quality and sustainability. And 1% of sales goes to Farmer's Footprint- a coalition aiming to expose the human and environmental impacts of chemical farming and offer a path forward through regenerative agricultural practices
The best Vermont cheddar
Shelburne Farms could be one of the most beautiful places in all of Vermont. It is also a working farm and not for profit focusing on education for sustainability. They are on a mission to link knowledge, inquiry, and action to help students build a healthy future for their communities and the planet. Oh, and their cheddar cheese is the best we've ever had.
Limited edition art prints
A designer who has collaborated with iconic Vermont brands such as Shacksbury and Cabot, Annemarie Buckley sells vibrant screen prints of her artwork. Made in collaboration with New Duds, your purchase will support two independent, artist-owned Vermont businesses.
Hand-crafted ceramics
A husband & wife team of makers living on an off-the-grid homestead in Vermont, creating and selling beautiful & functional ceramics and wood products. They update their shop periodically and you don't want to miss out on this, sign up for their newsletter for updates. 
Vermont maple syrup and more
Small batch, wood-fired maple syrup products. No need to buy from the big commercial syrup companies when you can get this amazing product shipped to your door. Check out their Nitty Gritty pancake mix and maple spice rubs.
Curated green coffees roasted in Burlington

Exceptional coffees roasted lightly to bring forward sweet, vibrant and complex flavors. This woman-owned business has a roasting style results in a cup that's neither too light nor too dark, revealing the true flavor profile of the coffee beans themselves.
Jam made with honey
V Smiley  works on the farm she grew up on creating high quality preserves, using local produce & sweetened with local honey. The gift packs are perfect for your favorite host, with flavors ranging from classic jams to creative blends, pairing perfectly with cheese boards or your morning toast.
Reusable Food Storage
A great stocking stuffer or host gift. Bee's Wrap reusable food storage has beautiful designs, is eco-friendly, and has dozens of versatile and sustainable gifts for everybody on your list: from the baker to the camper. Just wrap, rinse, and reuse.
You might have heard….
Our partnership of family farms committed to sustainable farming and the finest quality saffron. Our saffron is always grown without pesticides, herbicides, or synthetic fertilizers. Harvested to precise standards and wood-fire finished over the low heat of sugar maple coals. We are committed to supporting local small farms and sustainability in all aspects of our business. Leave a note in your order and we can write a gift message to your recipient!